A dental implant is a small fixed titanium screw that is surgically inserted into the site of a missing tooth.
The implant is then left to fuse with the jawbone – creating a solid foundation for your new tooth. Once this is completed, a crown or bridge is secured to your implant, and with good care it will last for many years!
Dental Implants At Trinity Dental @ Heathridge
The latest techniques in placing dental implants have made them a reliable and effective replacement for missing teeth. Dental implants are a new generation of teeth that can now become your third set of teeth.
Dental implants can be used to replace one tooth or an entire arch of teeth.
To book a dental implant consultation, contact our friendly team today on (08) 9308 7145.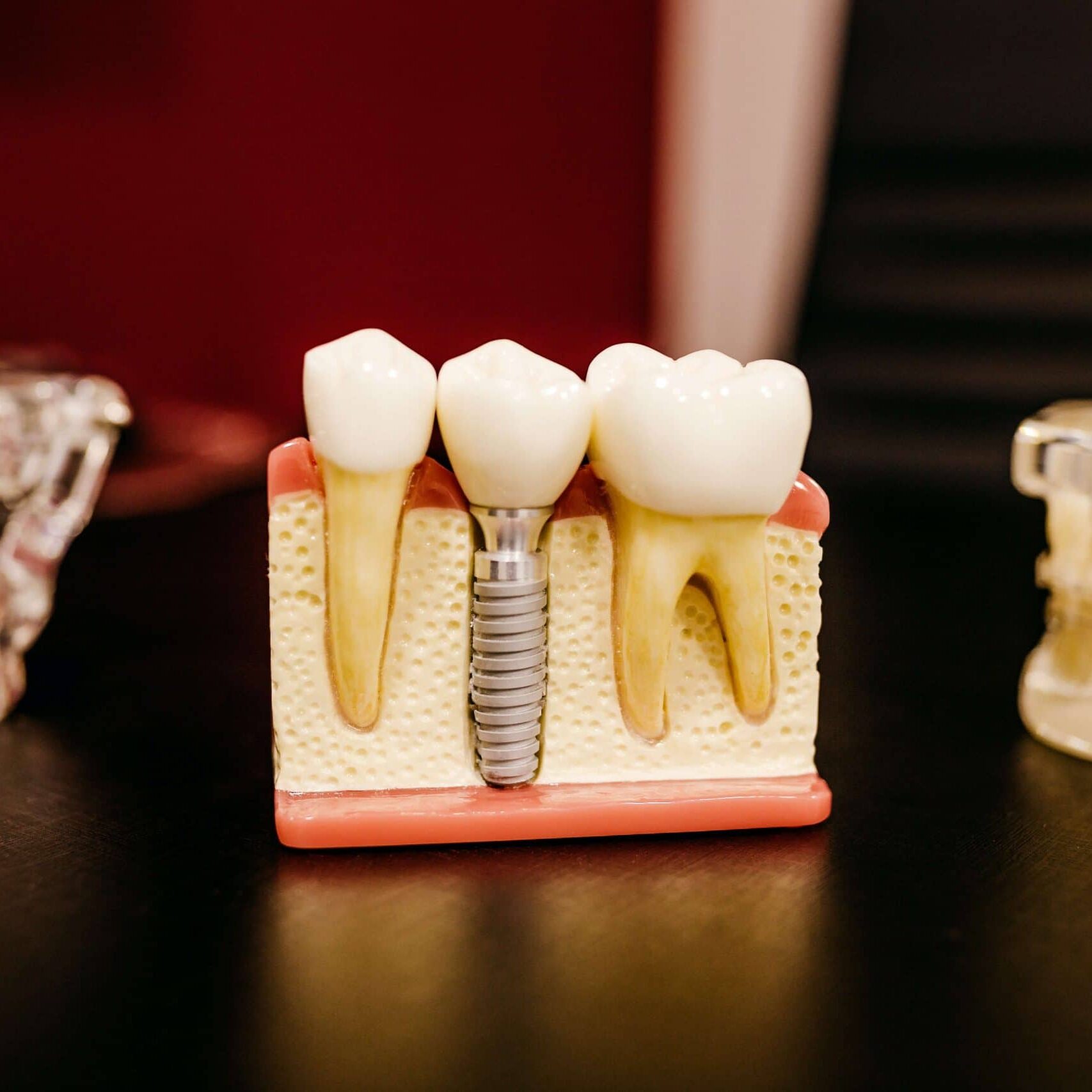 Implants are titanium inserts that become incorporated into your jaw bone, which then have crowns, bridges and connections attached to replace one, a few, or all your missing teeth. There are many considerations when deciding whether or not implants will suit you, but this will be discussed when consulting with Trinity Dental @ Heathridge.
Dental implants have become a routine part of everyday dentistry with up to 98% success rates. Not every dentist can offer you dental implants, as further training and education is required.
Dental implants have become an important part of modern dentistry, with millions of people already benefiting from them. Implants can provide you with outstanding aesthetic, functional, and long term results in the right situations. Whether your looking to replace a missing tooth, a few or all your missing teeth, or sick and tired of loose dentures, implants may be for you.
If you are missing one, a few or all of your teeth, or even if you have loose dentures, call (08) 9308 7145 to arrange a consultation today with Trinity Dental @ Heathridge.
A dental implant provides many advantages over other tooth replacement options. In addition to looking and functioning like a natural tooth, a dental implant replaces a single tooth without sacrificing the health of adjacent teeth. The other common treatment for the loss of a single tooth, a tooth-supported fixed bridge, requires that adjacent teeth be ground down to support the bridge increasing the chance of root treatment and possible tooth loss in the long term.
Because a dental implant will replace your tooth root, the bone is better preserved. With a bridge, some of the bone that previously surrounded the tooth begins disappear. Dental implants integrate with your jawbone, helping to keep the bone healthy and intact.
In the long term, a single implant can look nicer and is easier to keep clean than a bridge. Gums can recede around a bridge, leaving a visible defect when the metal base or collar of the bridge becomes exposed. Resorbed bone beneath the bridge can lead to an unattractive smile. How will the implant be placed?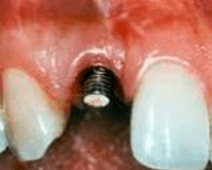 First, the implant, which looks like a screw or cylinder, is placed into your jaw. Over the next 3 months, the implant and the bone are allowed to bond together to form an anchor for your artificial tooth. During this time, a temporary tooth replacement option can be worn over the implant site.
Often, a second step of the procedure is necessary to uncover the implant and attach an abutment upon which a crown will be attached. This, completes the foundation on which your new tooth will be placed. Your gums will be allowed to heal for a couple of weeks following this procedure.
There are some implant systems (one-stage) that do not require this second step. These systems use an implant which already has the extension piece attached. Dr Pennie will advise you on which system is best for you.
Finally, a replacement tooth called a crown will be created for you by your dentist and attached to the abutment. After a short time, you will experience restored confidence in your smile and your ability to chew and speak. Dental implants are so natural-looking and feeling, you may forget you ever lost a tooth.
Book an Appointment
Our team look forward to chatting with you.