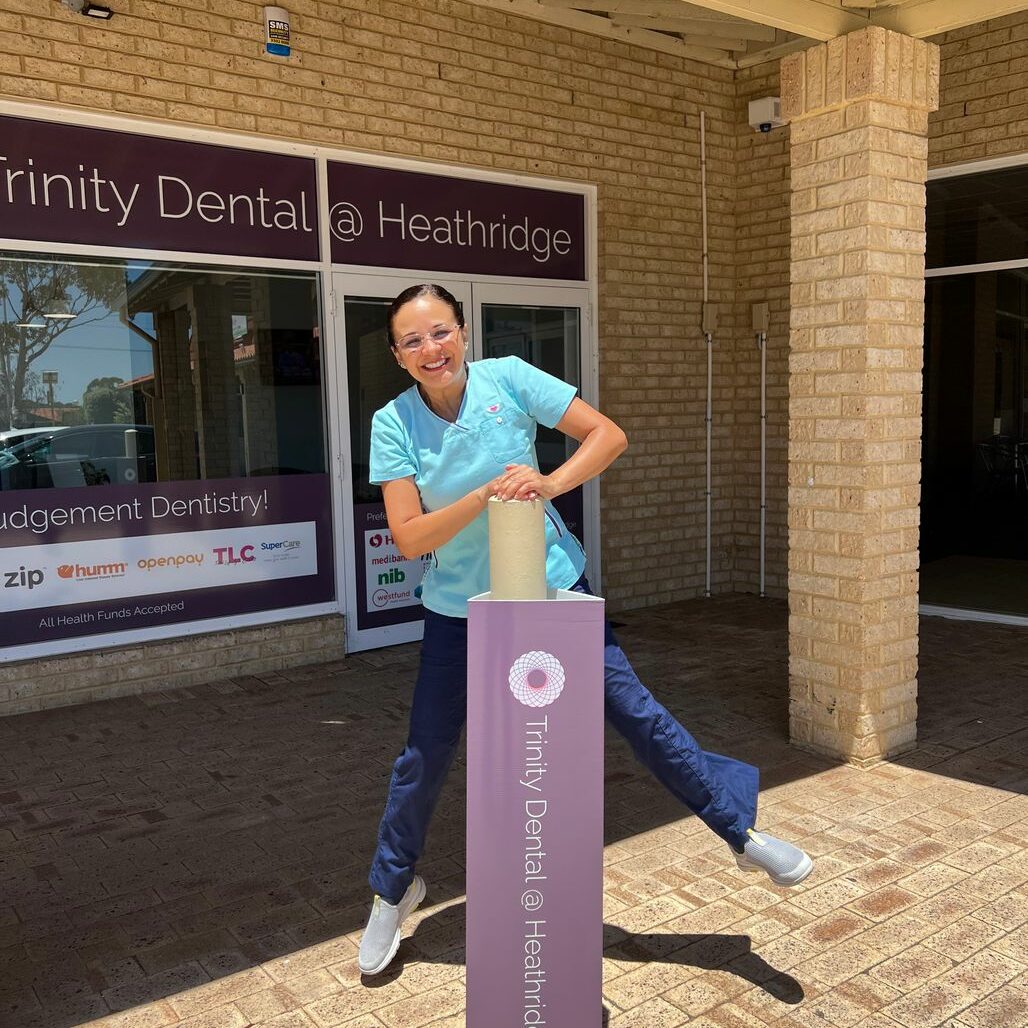 Dr. Mildred Ortiz Solarte
Dr. Mildred is a qualified Dentist since 1995 from The Colombian Dental School – Colombia.
In order to continue her postgraduate studies, she decided to travel to Chile where she got a degree as a Specialist in Restorative and Aesthetic Dentistry with distinction and Honours in 2000 from University of Chile.
Dr Mildred worked in private health system in Chile for 15 years and also, she worked part time as a lecturer in Dentistry at the University Diego Portales Chile for 10 years.
She moved to Perth in 2016 and homologated her qualifications with the Australian Dental Council and her experience as a lecturer allowed to her to work on the Assessment Committee of Australian Dental Council.
She has over 16 years of experience and is accomplished in providing the highest quality of dental care suited for each person. She also finds it fulfilling to help restore people's confidence. Her main areas of professional interest include non-destructive or invasive dentistry, smile enhancement and anxious patients.
She continues to further her skills and education by attending training courses and seminars in order to keep up to date with scientific and technological advancements.
In her free time, she is a dog lover and enjoys walking with her dog and to practice Pilates and yoga.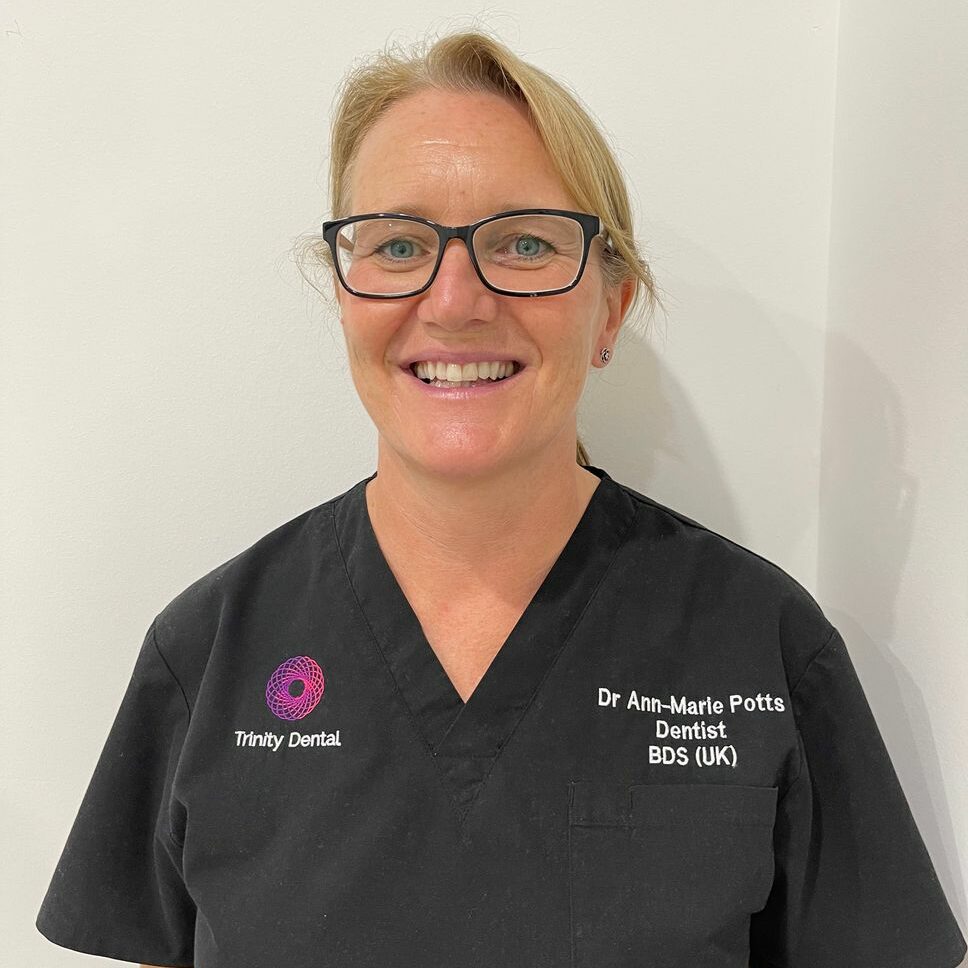 Dr Ann-Marie Potts
Dr Potts graduated from the University of Liverpool UK in 1995 with a Bachelor of Dental Surgery.
She worked for 20 years in the North of England and for 15 of those years she dedicated her working life establishing a successful family dental practice. After selling practice she then moved to Perth in 2015.
Dr Potts enjoys working at Trintiy Dental where she can provide personal attention to each and every patient. She is focused on providing patients with painless and high-quality treatments with a personable and caring approach.
She is married and has 4 wonderful children that keep her very busy outside of work, but also provide her with a level of understanding and compassion towards dentistry in children and understands the importance of this from a young age.
In 2015 after 2 years of study she achieved a postgraduate certificate in restorative dentistry from the British Academy of Restorative Dentistry.
Dr Potts continues to develop her professional knowledge of dentistry as a proud member of the Australian Dental Association. She also works as a clinical dental tutor at UWA, where she supports dental students treating their patients.
Dr Potts brings a warmth to Trinity Dental that shows patients we are always there for them and genuinely care.
Outside of her busy work hours and being a mum, Dr Potts relishes in physical activity such as playing golf, swimming, and going to the gym.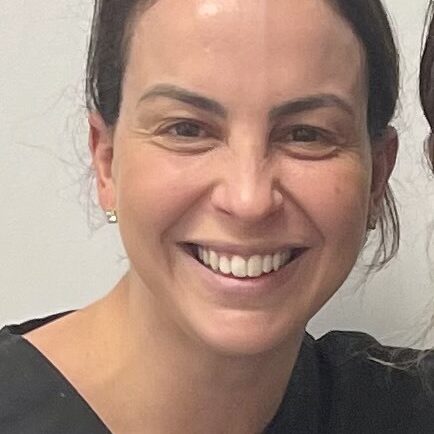 Dr Amanda Nard
Amanda is a Brazilian Dentist who qualified in 2010 from one of the top Dental Schools according to the World rankings - UNESP (State University of São Paulo).
After University, Amanda started intensive postgrad training at the largest Hospital of Latin America,
where she gained an abundance of experience in a variety of dental treatments in health compromised patients and also obtained her Brazilian specialist degree in Special Needs Dentistry.
With focus on studying and offering the best treatment to her patients, Amanda undertook additional training in orthodontics.
Looking for new challenges and a greater future, Amanda decided to come to Australia. She is a passionate Dentist, who enjoys all aspects of dentistry including fillings, cleans, orthodontic treatment, surgeries and cosmetic dentistry.
Outside the practice, Amanda enjoys any outdoor activities and in keeping a healthy mind and body.
Our mission at Trinity Dental @ Heathridge is to give you top quality Dentistry and care in a supportive, comfortable environment.
Our caring team will look after you and your whole family.
If you are anxious about dental treatment please come in and chat about your options.
Book an Appointment
Our team look forward to chatting with you.