Affordable Payment Plans
We offer affordable payment options to help you achieve the smile you've always wanted
Family Friendly
We welcome all members of the family – especially
children!
Easy Online Booking
Book an appointment when it
suits you – easily and
simply.
Ease Your Anxiety
Our experienced staff are highly trained to assist you with your dental phobia or anxiety.
Dr Ann-Marie, Dr Hira and Dr Mildred are here to help without judgement. It doesn't matter if you have a sore/broken tooth, wisdom tooth issues or are too scared/embarrassed to visit the dentist. We can help!
If you have been putting off going to the dentist for years or just need your check up and clean, we have got you covered.
Affordable General Dentistry done differently, come and experience it today!
General And Emergency Dentristy Services
How can we help you today?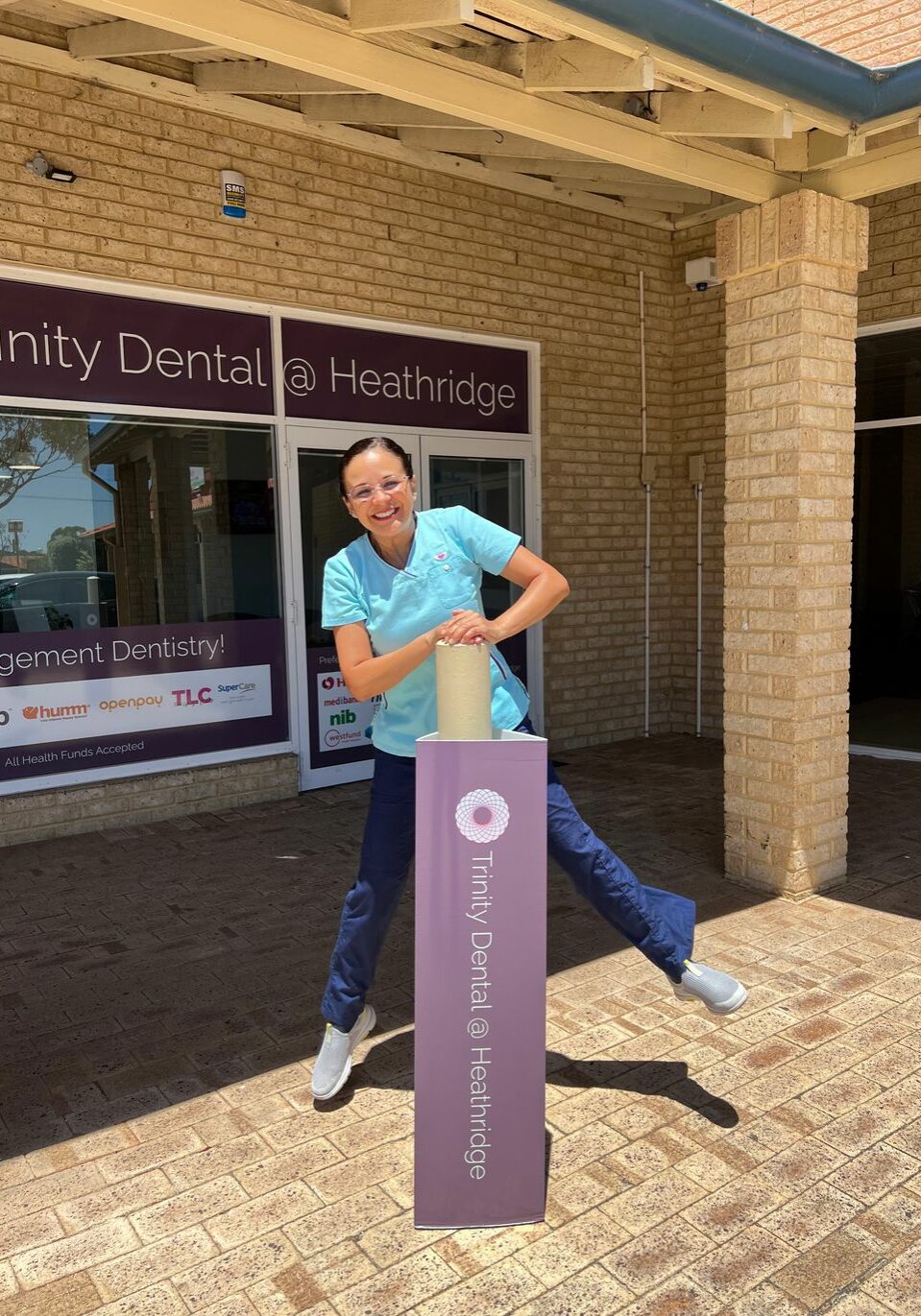 We appreciate your trust in us by choosing Trinity Dental @ Heathridge to care for your health and well-being. We all feel honoured you have chosen us so, in return we take our responsibility to you very seriously.
Your first visit starts with filling out a questionnaire so that we can gather valuable information to ensure we get to know you. This helps us cater for any treatment needs in the safest manner possible.
You will be seen by one of our highly trained dentists who will get to know you, your treatment goals and needs. At this appointment, records will be gathered to accurately determine your current status, these may include photos, x-rays and careful examination of your teeth and gums.
An individualised treatment plan will be discussed with you, including all options, to help achieve your desired treatment outcomes. We pride ourselves on clear and transparent pricing. Therefore, you will also be given a clear fee estimate for the treatment plan and any options. You will have all the information you need to make a informed decision on the next steps you can take with us to care for your dental health.
We endeavour to create appointments to best suit your availabilities, we also offer Saturday appointments so that you can visit the dentist at a time that best suits your schedule.
Book an Appointment
Our team look forward to chatting with you.